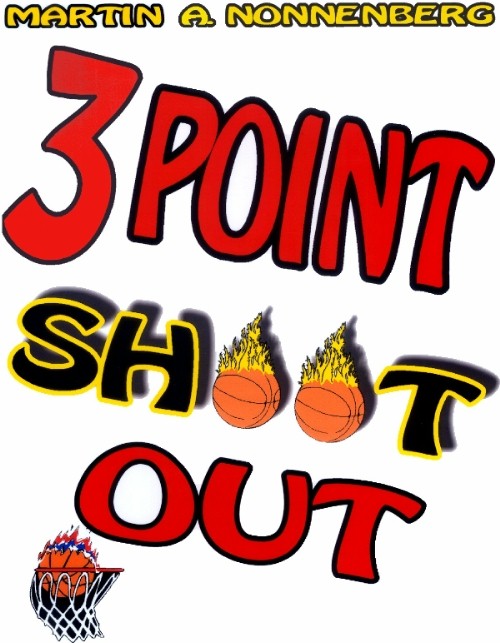 The Martin A. Nonnenberg Tragedy Fund was founded in January 2004, by a group of caring people who want to give something back to the community and keep the memory of a very missed boy alive.

Martin A. Nonnenberg passed away in a tragic accident at the young age of 10. Throughout his short life Martin excelled in education and had a passion for sports.

Life teaches us that most families and loved ones that suffer a tragic event never truly recover. Families are split up, siblings get lost in life and need support. The list of hardships go on and on.

The founders of this memorial are survivors of the tragic event that took Martin's life on October 7, 1994. Realizing they are a part of a very elite group of people involved in a tragedy they grew strong, close and have a new respect for life.

The Martin A. Nonnenberg Tragedy Fund will host it's Sixth annual event to help families in our community cope with tragedy.

(Day to be announced) March 2009 there will be a 3 Point Shoot Out for children ages 9-18. The event will take place at the Holy Rosary Hall, on Market Street in North Scranton.

In (2008) over $9,000.00 was raised and will go on to support families during the (2008) Christmas season.

We are asking you to get involved with us in order to give back to the less fortunate. Please make a sponsorship donation to help make this event a success. All proceeds will be put into a Tragedy Fund to be distributed to families in our community who are suffering from tragedies.

This is a great way to get involved in the community. It will also provide a fun and safe day for the areas youth. Your sponsorship donation will be recognized by your requested name on a corporate sign down to a name on a "T" shirt. Also, all sponsors will be named on our web site www.MartinNonnenberg3PointShootOut.com and or linked to yours.

So far the community's reaction has been outstanding. We are expecting over 100 participants. With that, your businesses name will be on the free "T" shirt that each participant will receive.

Listed below are the suggested donations we feel will help make this memorial a success: Please chose one.

$100 - Name on 200+ "T" Shirts

$250 – Name/Logo on 2' x 4' sign placed on the court, plus shirt

$500 – Name/Logo on 4' x 8' sign placed on the court, plus shirt
____________________________________________________________________________
If requesting a "T" Shirt, Along with your check, please include your name or company name to be used on back of the "T" shirt.
If requesting a sign, Along with your check, please include a business card or company logo to be placed on a sign.
____________________________________________________________________________

Name on 1 – 25 Basketball racks. The sign size will be 2' x 4' (note, there are two signs on each basketball rack, and there are 5 racks around each basket) Please call for information. (570-347-0808)
_____________________________________________________________________________

All incremental donations are welcome.

Please make all checks payable to:

The Martin A Nonnenberg Tragedy Fund
3105 North Main Ave.
Scranton, Pa. 18508

We thank you for your time and consideration. Whether you are able to make a donation at this time or not we would still appreciate your support and would like to see you and your family at the 3 Point Shoot out.
Best Regards,

The Martin A. Nonnenberg Tragedy Fund
Martin Nonnenberg 3 Point Shoot Rules:

View and print the Martin Nonnenberg 3 Point Shoot out Registration Form:

Photos of the Organizaition team:

PHOTOS from our shoot out year 2004: Sponsors 2004 Donations 2004

PHOTOS from our shoot out year 2005: Sponsors 2005 Donors 2005

PHOTOS from our shoot out year 2006: Sponsors & Donors 2006

PHOTOS from our shoot out year 2007:
PHOTOS from our shoot out year 2008:
REMEMBER:
(The day to be announced ) March 2009)
Holy Rosary Hall
Market Street
North Scranton.
Donation - $ 5.00 Entrance Fee

For More Information, call 347-0808


Feel free to email us your comments, suggestion or any problems you may experience while viewing our pages. Thank you for visiting.